Nylon Ema
The Nylon ema model is an extremely strong and comfortable, custom designed appliance.  It is proven effective and helps patients quickly resolve snoring and sleep apnea while being comfortable and easy to use.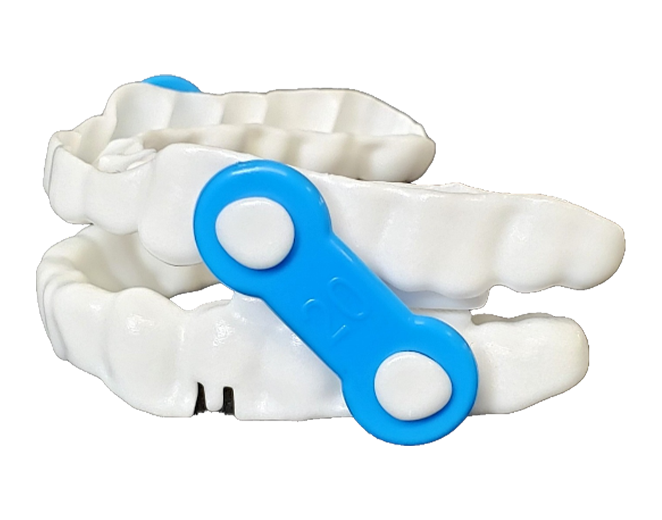 Comfortable:  Silky smooth, Medical Grade Nylon that is flexible and very thin
Effective:  Patients report excellent results attributed to the unique design and freedom of movement
Durable: Proven to be extremely strong. You can rest assured it can endure relentless clenching and grinding and still offer many years of reliable use. Click here to watch.
Ease of Use: Sealed finish for easy cleaning. Interchangeable elastic bands for accurate and simple protrusion

FDA Cleared
In March 2021, the US Food and Drug Administration (FDA) cleared our intraoral devices for both snoring and obstructive sleep apnea treatment. These devices are classified as Class II products under the Product Code LRK. At Serena Sleep, we are committed to providing our customers with safe and effective products for the treatment of snoring and obstructive sleep apnea.

Patented Design
The patented design of our ema models aims to provide a superior combination of comfort and effectiveness in resolving snoring and sleep apnea. Our ema design is protected by Patent Number 11185436 that it is a unique and innovative solution. We are committed to prioritize our customers' comfort and satisfaction.

3-year warranty
Serena Sleep warrants this appliance be free from defects in materials and in fabrication for a period of 36 months from the date of delivery to the providing practitioner. This appliance is meant for treating snoring and obstructive sleep apnea at the source. Serena Sleep does not make any guarantees regarding the outcome treatment of obstructive sleep apnea. Serena Sleep warranty is invalidated if the appliance needs to be remade due to change in the patient's oral anatomy. The longevity of the appliance is left up to the patient once received from the providing dentist. The warranty is invalidated if the patient breaks a particular area on the appliance that cannot be repaired and therefore the appliance needs to be remade. Warranty does not cover accessory parts (straps, hinges, elastics etc.) bite registration change, improper cleaning, unauthorized modifications or any other non-manufacturing related issues.
How to Use
The Nylon ema uses elastic straps to protrude the lower jaw forward. The product design and the elastic straps result in the appliance allowing lateral and protrusive movement while wearing the appliance. The straps come in lengths 13mm – 21mm. The shorter the strap, the more the mandible will be advanced. As a standard, the ema strap buttons are 20mm apart so a 19mm strap will equal +1mm advancement.
Ask your sales representative if you would like to customize the distance between the buttons.
The Serena nylon ema includes a starter package of blue straps, however Serena Sleep does not sell straps. The picture displays various straps that are available from multiple providers.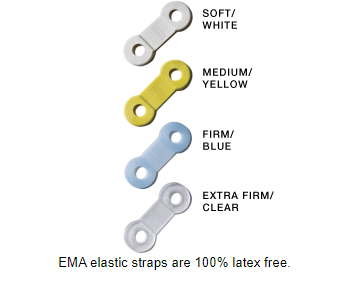 Customer Satisfaction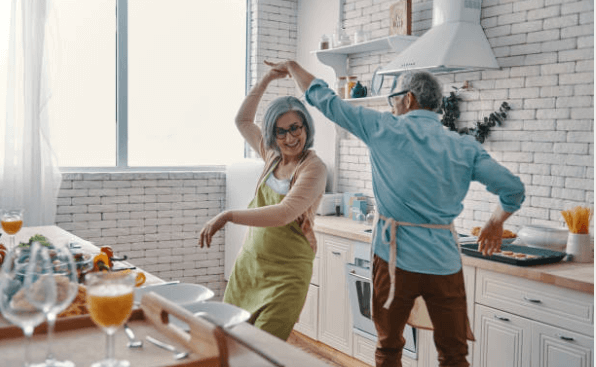 At Serena Sleep, customer satisfaction is our passion! Resolving sleep apnea and snoring has many benefits. Our patients tell us they experience improved health, improved life style, increased energy and happiness.
But don't just take our word for it, see what patients and leading dental sleep professionals say about our Serena Sleep products;
Patients:
Ask your Dental Professional about Serena Sleep Appliances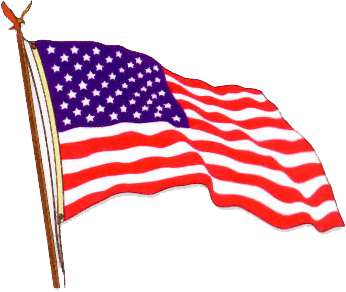 Our products are proudly made in the USA and 100% American owned.